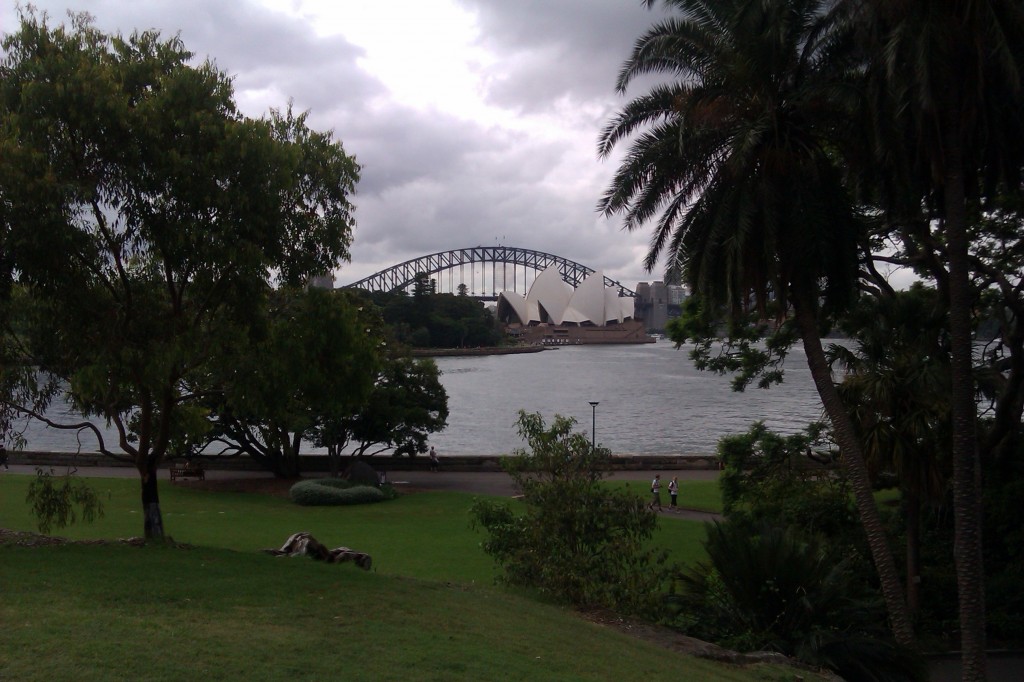 Packing last minute, I left Winnipeg and was bid adieu by my father and oldest niece who dropped me off at the airport. It was a tearful goodbye and I swear it gets harder to leave Winnipeg every time. But, work needed to be done and adventure needed to be had, so off I went to Sydney, Australia.
After a 22 hour flight, I landed in Sydney airport and the heat and humidity hit me. I loved it. Winnipeg was cold when I left so i embraced the chance to be warm every day and every night. Off I went in search of a hostel and decided upon a place in King's Cross. I would later find out that King's Cross is the Red Light district of Sydney.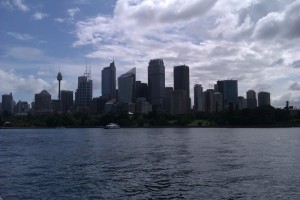 I spent two weeks in Sydney and couldn't believe how bloody expensive everything was. The first shock was the coffee. A small coffee goes for $3.5-$4, Australia is the first country I've visited that Starbucks was, in fact, the cheapest coffee you could buy. I'll get my harping out of the way about how expensive life is in Australia. At a bar, beer goes for about $8 a bottle, unless it's happy hour when you can get two for one deals. Next, your typical sandwich, y'know, the one you can make at home, runs for $5-$8. Now, you might be tempted to make your sandwiches at your hostel, and you can, but they'll be a little simpler and STILL cost around $3-$4 per sandwich. The only thing reasonably priced in Australia are the airfares. With the region overrun with discount carriers, cheap flights within Australia and internationally (to Bali and other parts of Asia) make getting around inexpensive. Public transport all runs the gamut of $2+ per trip.
I would do some touring of Sydney over the next two weeks while looking for work during the supposed "job boom" in Australia.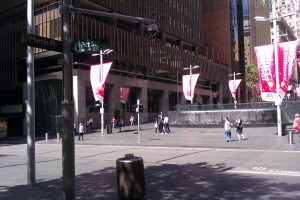 The Rocks, King's Cross, a downtown walking tour, St. Mary's church, the Botanic Gardens, Bondi Beach, several bars and, one of my favourites, the New South Wales State Reference Library, were just some of the places I visited. I witnessed a commercial being shot in downtown Sydney and, while on my walking tour, was taken past a few locations where the The Matrix movies were shot, particularly the glass building which gets hit by a helicopter and the fountain where Neo sees the Lady in the Red Dress. Australia Day Celebrations took place January 26th, commemorating the arrival of the first fleet at Sydney Cove in 1788. The same day, however, was the Big Day Out festival which I didn't go see because the cost ($175) didn't justify the bands they had scheduled. I was told, however, that the Soundwave festival in March would be much better so I wanted to save my pennies for that instead. The Chinese New Year also coincided with my visit to Sydney during which a festival and a parade took place.
One event I couldn't pass up, however, was the chance to see Cavalera Conspiracy live. Some of you in the metal circles may recognize that name. Misters Igor and Max Cavalera teamed up to create the highly successful Sepultura back in the 80's and continued with their success over the next decade and a half. Bickering sent them on their own way but CC was their reunion. They were in Sydney and I wasn't going to pass up the change to see Igor, the drummer, play live.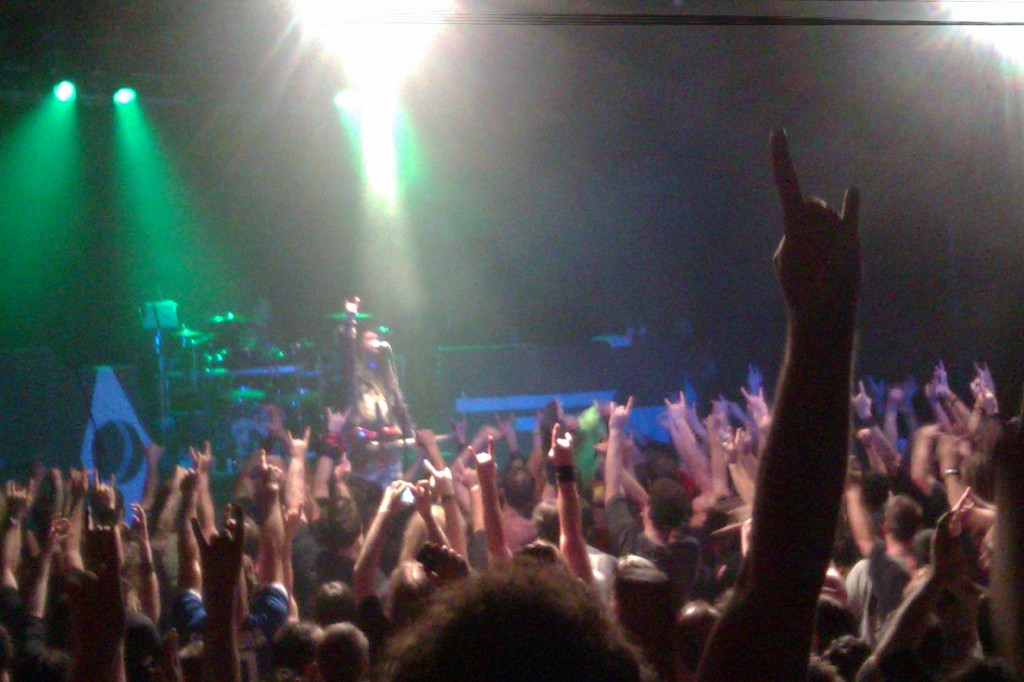 And it was L.O.U.D. OMG. The first band wasn't band, some local outfit, the second band got a little louder, but when they were doing the sound check for CC, the room (and my chest) shook whenever the drums were hit. And that was just the drum tech. When they finally took the stage they played for an hour, both CC and Sepultura songs, with Roots Bloody Roots as their encore. And it. Was. L.O.U.D. Wow. But great show.
After my ear drums recovered from the shock and awe that was Cavalera Conspiracy, I continued my search for a job in Australia. Money was running low and I really didn't plan on going broke while travelling Australia. Nay nay, my friends, I wanted to work and I wanted to make money. I wanted to make good use of this work/travel visa that cost me nearly $500 to get so I wanted to find work.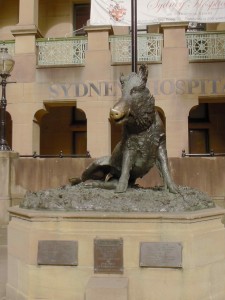 I checked all over the hot spots for jobs (which provided the basis for this post): hostels, mining gigs, farm work, even the government-run Harvest Trail folks told me to stay put and call back in a week. "Stay put and call back in a week". A simple calculation of how much a week in Sydney would cost me ruffled my feathers but didn't throw me off completely. I had enough cash for a couple of weeks. Well, that cash came and went, and so did the two weeks and nary a job was found. Nothing. Not a sniff of work.
So much for this "job boom" in Australia.
Finally, after learning that all the fruit picking jobs had loads of backpackers already on location and still waiting for work (some were only working a day a week and still had to pay food and accommodation), I searched for a farm training course which my cousin had alerted me to before I left Canada. I found two, VisitOz and Outbackpackers. Both guaranteed job placements upon successful completion of the training course. I wasn't daunted as I'd worked on a farm before. I knew, generally, what was expected (work hard and safe), and what not to do (when in doubt stop and think and, lastly, don't make work for the boss.) From the State Reference Library I called up Outbackpackers and inquired if I could get in on the next week of training. She protested, saying they had a full roster and that the next available slot wasn't for another 2 weeks. Despite the course would set me back $800, I was getting to the end of my patience (and cash) with the job search. I told her I had experience on farms before and that, really, I probably wouldn't be a problem.
She relented and I would be picked up on Sunday and taken on over to the farm training centre. There would be 13 of us.