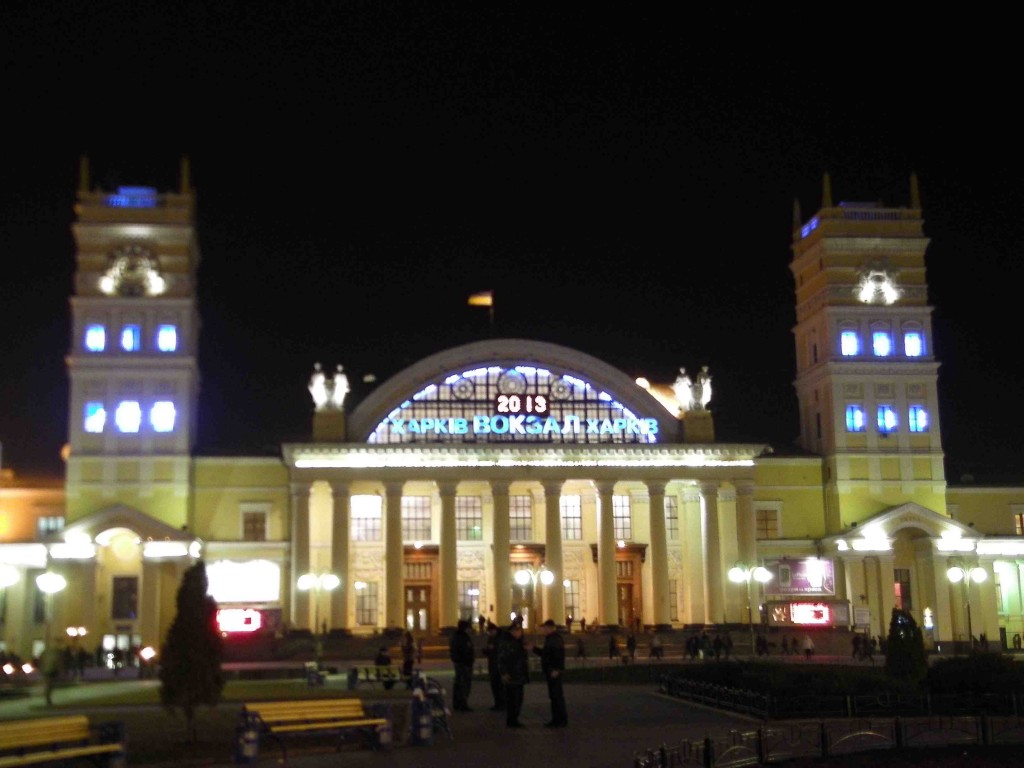 Kharkiv, an unpronounceable city just like Poland's Rzeszów. Depending on your Cyrillic abilities, you'll have trouble pronouncing this city's name. KARkov, KHHHHHARkov, or, if you're listening to a Ukrainian speaker (not Russian), KARkeev or KKHHAAARkeeev. The "kh" is a gutteral throat sound and the best way to get the pronunciation right is to take a shot of cheap Ukrainian vodka. When you almost gag and clear your throat, that's the "kh" sound. KHAAAARKeeev.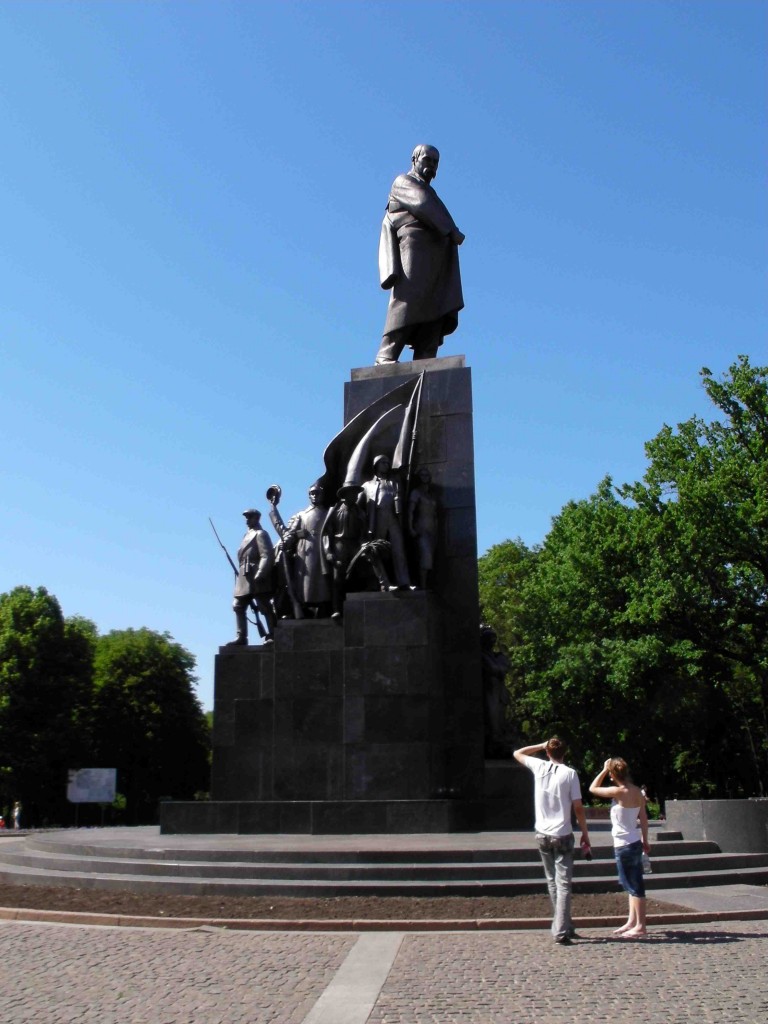 Kharkiv is a huge city (about 1.5 million folks, many are students) and looks like any other big city. Its streets are much like any paved roads in North America, though many parts are chalk full of potholes. The shopping, fashion and student districts are located on Symska and Pushkinska Streets. The mandatory Taras Shevchenko statue is found in Shevchenko Park beside the concert hall, a venue at which I'd see a couple short film festivals and buskers (including fire eaters and harry karry followers or whatever they're called.) Walk through the park in the summer and you'll come across the waterfall, though I forget its name. And let's not forget Mr. Lenin's statue overlooking the huge Freedom Square right smack dab in the middle of the city. Apparently Queen played here to some 150,000 folks or some crazy number a few years ago. Where Kharkiv trumps other big cities (even my beloved Winnipeg) is its ornate metro system, much like Kyiv's. Though only three lines, most of the underground passageways are simply gorgeous. If you're into long walks, a river runs through the city which allows both a scenic view and a chance to row boats for $10/hr.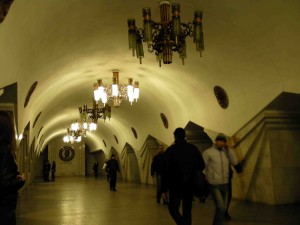 I didn't intend to stay so far East in Ukraine, but it's where I ended up. Very little Ukrainian is spoken here, though the residents claim to be able to speak it and Russian, though very few can speak English. Hardly any smiles to be had, people in Kharkiv are "overworked" and "always busy"… or maybe they're just grumpy. I  particularly dreaded shopping in the evening, especially around closing time, since the ladies working the country no matter how many times I tried to lighten the mood with some joke or smile, they would NOT crack a smile. But they would give me a bag of "go fuck yourself, foreigner" every time I made a purchase. Hot Ukrainian women? Not here. I'll give some credit to the babushkas working in the markets, however, they would sometimes crack a smile when I tried to order vegetables in Ukrainian and/or Russian.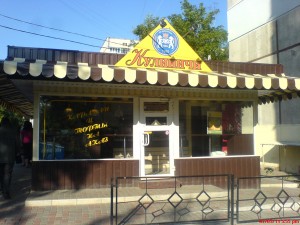 One thing I enjoyed about Kharkiv (and which my students pointed out was probably the worst thing I could do) is eat from the shops on the streets. Eating from the street vendors added to their disgust of my already unhealthy lifestyle of eating kubasa and vereneky at home. Well, as luck would have it Kharkiv has a wonderful little place called "Kulynichi", a pastry shop. Although they did have delicacies such as chocolate strudels that sold out fast, whenever I tried to order a meat strudel I would get what tasted either like dog shit or liver. Not only that, they had grilled chicken available, too, which my students often said was the worst thing to eat since the chickens had been "dead three times."
The other thing I noticed is that Kharkiv is much like my home town of Winnipeg. It's very isolated, especially if you're from Western Europe or North America. Although Kharkiv has an airport, you can only fly to Kyiv ($50), change planes, and THEN fly to the place you actually want to go. It really doesn't make much sense and hopefully that will change with the progress that Euro 2012 is supposed to bring. And even though the city is something like 20 miles form Russia, Canadians need a visa ($30) to go there or to Belarus ($200), the next possibly closest country to visit. There are a lot of train connections through Kharkiv, but we're talking an 11 hour-over-night journey to Kyiv or 23 hours to Lviv or Moscow. Ouch. There are express trains, which aim to cut the travel time by about half.  Oh, and take "kupit" class instead of the "pushkart" class. I'll have to write about my train adventures some time. I never dared to take a bus, though maybe next time I'll double dog dare myself to do it. I believe this was my biggest problem with Kharkiv: it's so isolated from the rest of the developed (or even the more interesting parts of the undeveloped) world.
There seems to be museums a plenty in Kharkiv and apparently I didn't go to the biggest one. There are a lot of small galleries, especially around the concert hall. There's a cinema that plays mostly Hollywood movies with Russian subtitles beside the concert hall, but I was told about a huge department store which hosts a newer, Western-style cinema. Though I couldn't seem to get motivated enough to visit the place.
Lastly, there are plenty of markets in which you can practice your Ukrainian and Russian and buy anything from salo and fresh vegetables to DVDs and SIM cards. Geez, for a city in an "developing" country, the only thing that's missing from the North American comforts is English! And that's fine by me.
With those things observed, I would learn a lot from my students about modern Ukraine, both good and bad.