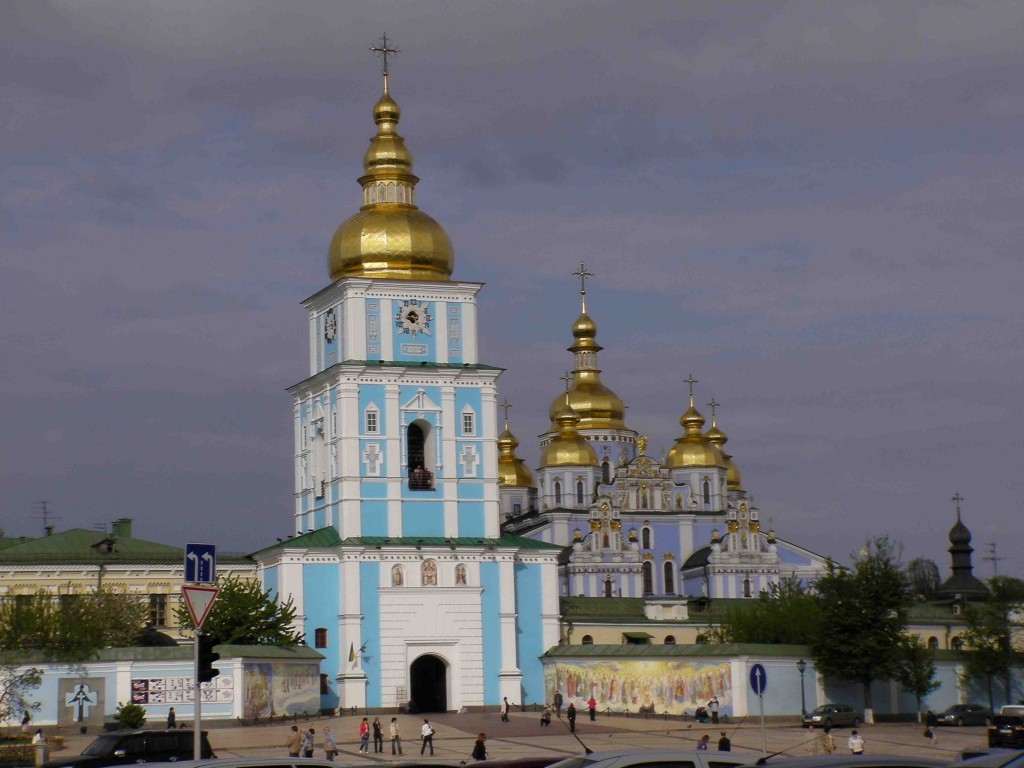 If there's one city where you can see the change of the Ukrainian West-East dichotomy, it's Kyiv (Київ, pronounced K-yeev in Ukrainian, or Key-ev in Russian). Kyiv is modernity mixed with tradition: narrow, cobblestone streets like those found in L'viv intersect modern, paved streets. The huge roadways hum with traffic while the sidewalks are lined with shops, restaurants and cheap (and never healthy) street food.
It struck me as an irony that Ukraine can be a "developing" country even though it has many of the modern amenities you'd find in other large sisters. It's metro system is a mark of engineering and architectural accomplishment. And much like Korean subway stations, it even has sprawling shopping centres underground. How "undeveloped" can this country be? Wi-fi is everywhere, cafes are everywhere, life seems to go on oblivious to what's reported in the news.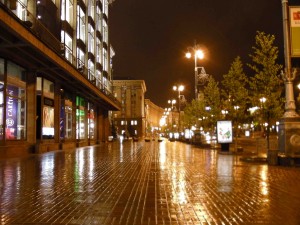 I stayed at the TIU Backpackers Hostel near Kreschatek. Good location… once I found the damn thing. Small sign on the third story of an old building (hint, it's just after the McDonald's and under that archway, look up to see their sign and phone number.) Thanks to the owner I was able to split my visit to Kyiv into two: upper and lower walking tours of Kyiv. The upper included Saint Sophia's, St. George's, Andriyivski Descent and the Chernobyl Memorial Museum and ended at Maiden's Square (the site of the 2004 Orange Revolution), while the lower tour took me to Dynamo Stadium, the Chernobyl Memorial (different from the Museum), the Kyiv Pechersk Lavra (where all the mummified monks lay) and the Museum of the Great Patriotic War… the place with a huge woman warrior, called "Mother Motherland". Both walks took about 2-3 hours. Instead of walking back to my hostel when I finished the lower tour, I took the train from the historic Arsenal metro station.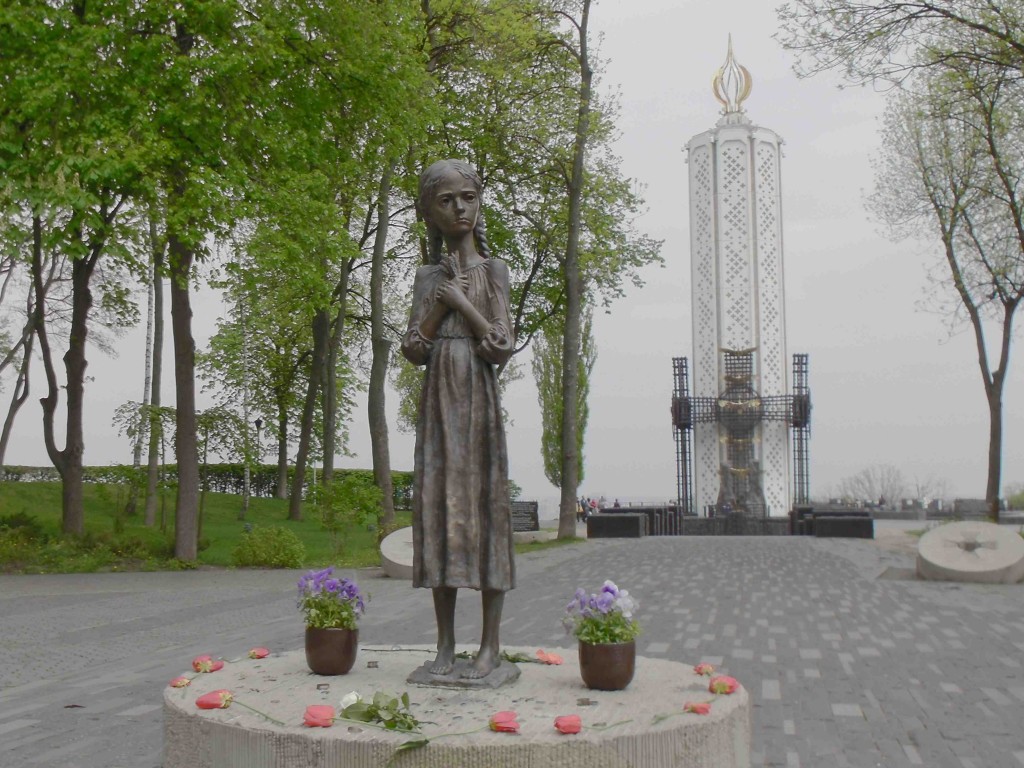 And to mention Chernobyl. I would later find out that many folks would naturally associate the name "Ukraine" with the nuclear accident that happened in Chernobyl. Whenever I think of Ukraine I don't think of Chernobyl (or their oft ridiculed Chernobyl babies), but of the Orange Revolution. The Orange Revolution, considered to be a joke by some Ukrainians, occurred when the Russian-backed Yanukovych won the "democratic" election in 2004 against competitor Yuschenko. I don't care to get into the details of the mess, for that I advise you to watch Steve York's Orange Revolution
, a documentary that explains what happened. Needless to say, it was fascinating to step into Maidan's Square, the place where thousands of rather disgruntled Ukes gathered to protest the election's apparent corruption.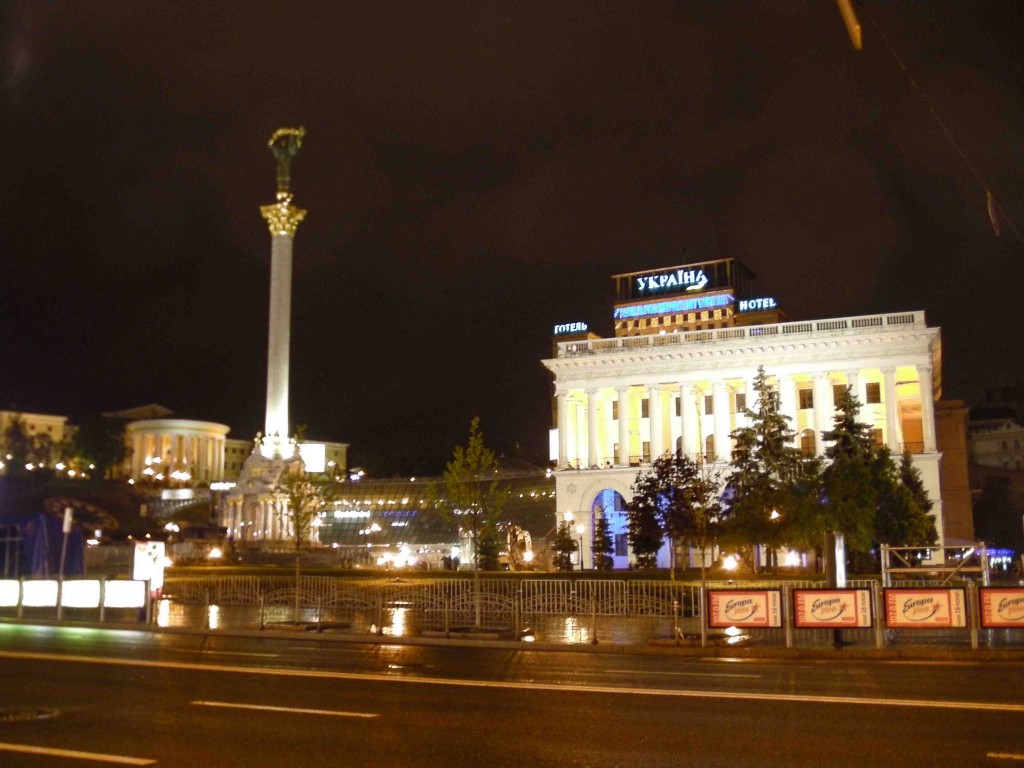 I got into the night life a bit but not as much as I did in L'viv. But if you're looking for all of your western amenities, Kyiv is your stop. Bars, clubs, pubs, concerts such the Global Gathering or… Slayer. Although I didn't get to meet them, one of my former bandmates met them (who just happened to be visiting Ukraine on a business trip that week) and gave a copy of Zrada's
album to Kerry King, the guitarist. He even has a picture of it. That's all find and dandy and I'm happy for him. But, my question is, has Dave Lombardo, Slayer's world-renowned drummer and often credited as the Godfather of speed metal, listened  Zrada's album and heard me play drums? I can only assume and hope that Dave Lombardo, , has heard my drumming. Will I ever know?
| | |
| --- | --- |
| | |
| Steven Sirski | Dave Lombardo |
Speaking of musicians, it was really neat to see the renowned a Ukrainian kobzar, or a blind bard. I believe the one I saw was the well-known Ostap Kindraczuk who travels all over Eastern Europe. though I can't be sure. You've probably seen him before, too and I think he was featured on a CBC special on Ukraine some 12 years ago. Wearing the uniform of a Ukrainian Kozak (much like street musicians today have costumes, or at least the good one's do) and playing the bandura he sings traditional folk songs, such as those commemorating the achievements of the Kozaks some 400 years ago. He was talking to someone else when I walked by so I didn't get a chance to talk to him (and maybe not knowing Ukrainian or Russian might have had something to do with it, too), but I did give him a few UAHs or so. Check out the hair cut! I was SO tempted to get one when I came back to Canada!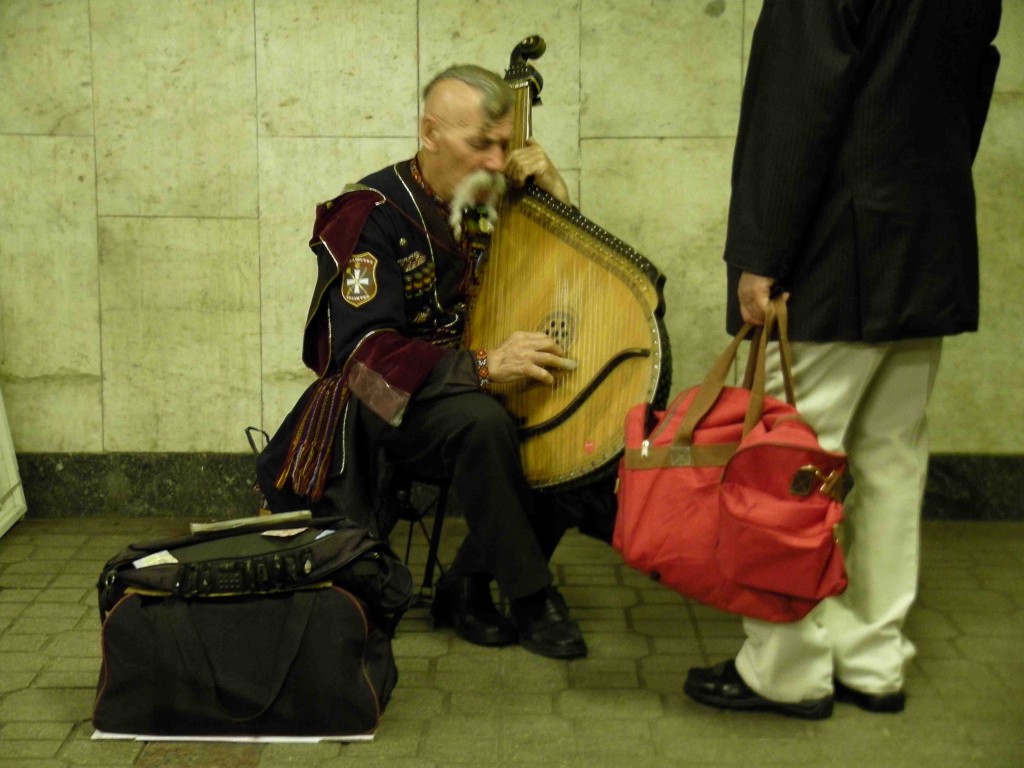 My time in Kyiv, however, quickly flew by. The first visit was for teacher training while the second visit was a 3-day stop-over on my way back to Lviv. I never did get to go a third time, and now I'm thinking there's much more to see in Ukraine than just what I saw… and experienced. Again I recommend visiting Kyiv in the summer since both the scenery and weather is much nicer.
After seeing the dynamic change in the country as I trekked across the country on night trains, I ventured further East to pick up some work as an English teacher in Kharkiv.