As you may be aware, China is celebrating its own new year this week, the Year of the Dog. That means a few things: some time off, cleaner air, and… an empty Beijing.
I haven't been in Beijing for Spring Festival (as the Chinese New Year is called, because it markets the beginning of the spring season) for a few years, since I first came to China, actually. That would've been back in 2015. I wrote a few posts about it, my visit to the Ditan Fair and then the Changdan Temple Fair and then, of course, my visit to the Houhai area the night of CNY2015. Overall, it's kinda neat to be back in China for Spring Festival 2018 because it has been a while, and I get to experience it from a different angle this time since I'm living on the other side of town.
This year will be a little bit different as I've only recently completely moved into my apartment. You see, because of the events of last year, my stuff got kinda spread out over a few places which meant I had to make arrangements to store it and then re-gather it. Not only that, but my job has me hopping all over northern China which means lots of subways, train stations and airports and, in general, living out of a rolly suitcase. And so, with Spring Festival 2018, I'm okay with the idea of simply sitting around and doing nothing.
In total, I will have one week off, five days of which Beijing will basically be shut down, kinda like this: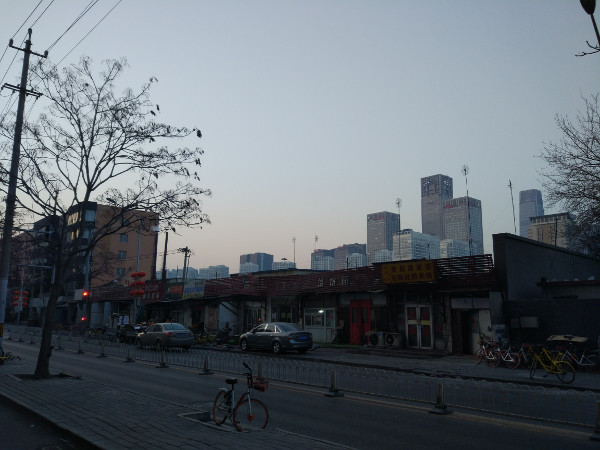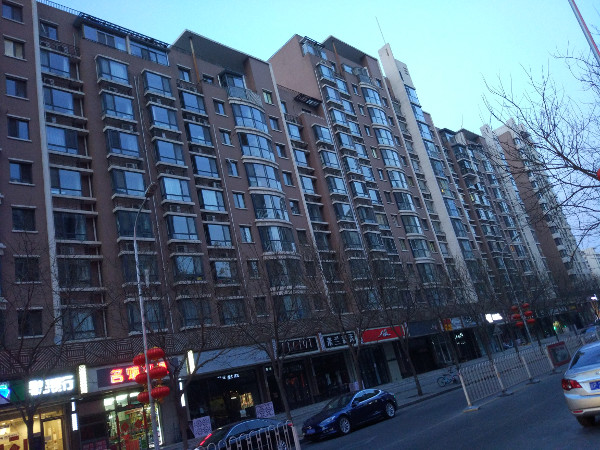 And then another two days of the rest of the people getting back to work but nothing for us just yet (due to the scheduling of our work).
Sadly, one change I have to deal with is the No Fireworks rule within the fifth ring road. For those who are not familiar with how Beijing is laid out, the city has five roads that completely encircle it: first, second, third, fourth, fifth and they're working on a few more. I live near the third ring road, so that means pretty close to downtown (or CBD as they call it) while the fifth ring road is a bit further out, you might call them suburbs. I suppose it is a safety issue though some will say it's a pollution-control measure (but fireworks don't cause nearly as much pollution as a steel factory). Here's a warning sticker on the pavement, where most people look for their notifications:
After all, how can they see an advert on the wall if they're always looking down at their cell phones?
On the upshot, since it is a national holiday, that means all of the workers have gone home and the factories have been shut down, which means less pollutants in the air. Furthermore, with the ban on fireworks within the fifth ring road, that means there will be less pollution within the city itself all of which means that the skies should, in theory, be blue for at least a couple of days.
So, what will I do for this Spring Festival?
I guess I'll have to cook at home because just about everything is closed down and delivery is at an absolute minimum. And by "cook" I mean heat up some stuff. I could go to one of the Western bars in Sanlitun but, meh, do I really need to? No. You're supposed to eat jiaozi (Chinese dumplings) at midnight but, seeing as though I don't know how to make them, don't have anyone to make them, norcan I get them delivered at this time, I will not eat them and instead defer my eating them for a later date. I will, however, enjoy a cigar and a Tsingdao for starters.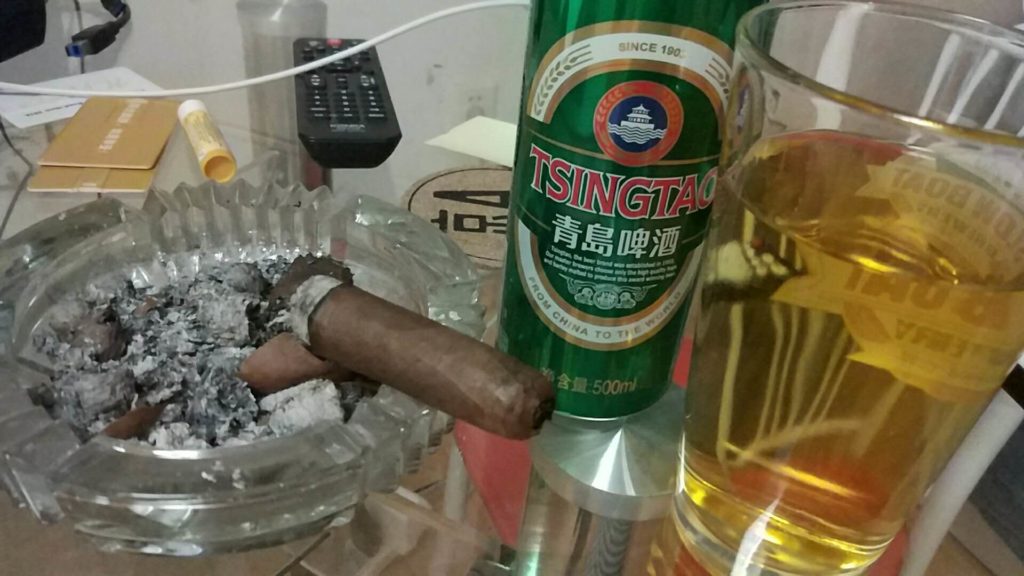 I will watch the CCTV special, which seems to be the thing to do on Chinese New Year. Apparently families gather round the TV box and watch this four and a half hour spectacle. It's similar to the Times Square countdown in New York but has an element of Canada's Royal Canadian Air Farce's New Year's Special in that it showcases a few performances and comedy routines.  But no chicken cannon.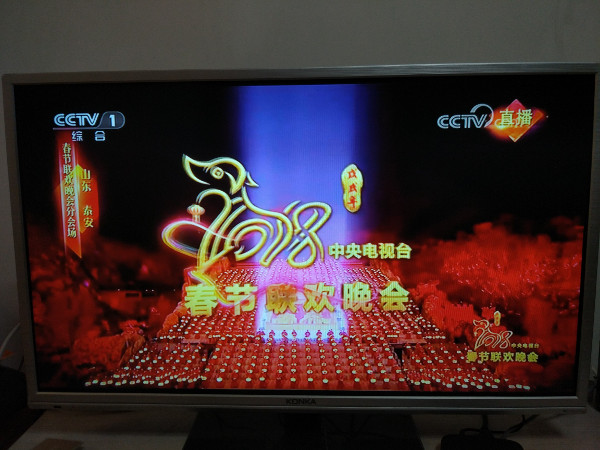 In the coming days I'm thinking I'll revisit the temple fairs just to see them again. I'll also try to get a few other things done that I've been putting off, notably doing some shopping once the stores open again. No cleaning, however, as that is seen a bad thing to do during the Spring Festival. Gotta let that dust aka luck, accumulate around the house for a bit and then sweep it out next week.
So that's about it. I'll enjoy what is basically my first week off in a very long time. The last year and especially the last four months have been very busy and I'm glad to finally have some time to sit, stare out the window, and drool… kinda like a dog haha.
Anyway, I hope you have a great Chinese New Year 2018. It is the Year of the Dog so if you fall into that category, be sure to take advantage of the good times.
恭喜你发财!Wealth and prosperity to you! (Lit. congratulations on your fortune!)