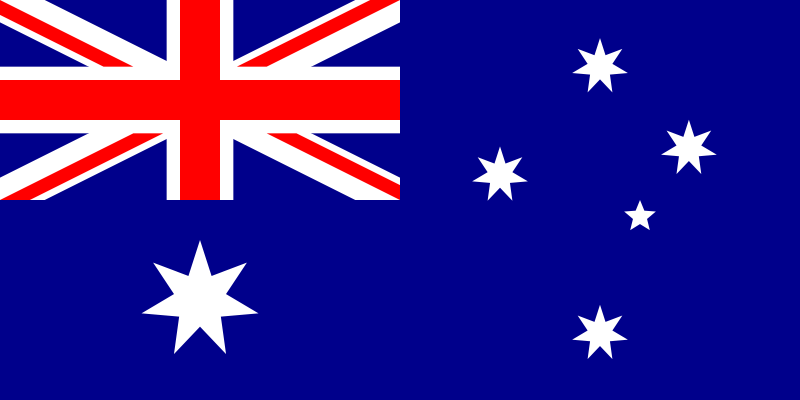 When you read this, I should be somewhere over the Pacific heading toward Australia. I actually find it a little funny that I won't actually get to do anything on Wednesday, January 18th 2012. Why? Because my flight out of LAX is at 10:45 pm and I will cross the international date line. So, in celebration of missing a day, I will publish a post. 😀
A few folks I know have gone to Oz before me so I've been able to hear about life and work already. Not only that, it's the first country that I'll be living in that speaks English just like me, so I can't imagine too many communication problems. But, as with every day dream and trip taken, one formulates some expectations about the destination. Below you will find a few of the thoughts and expectations I have about Australia. I understand some are kinda out there but, well, so is Australia.
Some expectations:
Spiders, snakes and dingos that eat babies. These little buggers are like southeast Asian land mines: walk into the bush for a piss and lose a leg or, worse, die! I wish I were joking when I say that I'm concerned about being bitten on my peepee or ass by an errant spider while sitting down for relief. But I'm not. Even Steve Irwin, Mr. Crocodile Hunter, a professional, died an untimely death because of a dangerous creature. But somehow the Aussies survive so I can only imagine that they have some way of solving the issue of spiders and snakes. Maybe I'll just invest in a catheter so I don't have to go to the toilet. As for the dingos, have you ever heard of the story about the dingo eating the baby? I still don't know where I first heard it but it's stuck in my mind ever since high school. I'm not even sure if it's true.
Australians. Yes, you read that right. Canadians and Australians seem to have an extraordinary endurance for alcohol and an ability to "commit to the cause", the cause typically being a pitcher or three. I can't count the number of Australians I haven't exchanged emails with due to the fact that we got obliterated, passed out, and then had to catch an early train or whatever. Just like vodka and honey, some things just go well together. Canadians and Australians go well together. And did you know there's a Ukrainian community in Oz, too?
Work. I'm going on the work/travel visa which, I'll admit, I only applied for because I was partially offended that I couldn't apply for it after I turn 30. Since 2012 will be my 30th, I decided that I'd take advantage of working across Australia. Little did I know just how expensive a work/travel visa actually is, it cost close to $500! That being the case I wanna go work. I have in mind a few jobs that I would like to try: barista, ESL teacher (gotta go for 3 continents!), construction worker, or, failing all of that… a miner! Apparently Australia has a huge mining industry which is also why their currency is so top notch right now.
Heat/nice weather. I've been told that Australia has nice weather and that even their winters are rather mild. I understand that there are places in the world warmer than the Canadian prairies, but why is Australia so fucking special? Well, upon closer examination of the world map, I see that Australia is, in fact, closer to the equator than Canada. You might ask if I'm wussing out of Canadian winter weather. Yes. I mean, there are actually warmer places you can go and work and live other than the Canadian prairies (and not Toronto.) While working on the farm I once tried to tell my uncle that the reason I travel so much is because "I'm a flower that needs a certain soil to grow in," but I'm pretty sure he started wondering about what I was really trying to say. In any event, I guess I should start doing some sit-ups and break out the good ol' Speedo.
Movies. Did you know that Heath Ledger who portrayed the infamous Joker in The Dark Knight is Australian? Nicole Kidman, the lady who's provided me many a good night's dream, is also Australian? Same with Hugh Jackman and Mel Gibson? So how the hell do they speak so well in the so-called "American accent"? If anything, I am determined to learn the Australian accent which, I find, to be much more endearing than the letter-omitting British accent. Lastly, I truly hope that Australia has produced something other than Crocodile Dundee, a movie played an important role in my developmental years.
And a few other short expectations:
Learn to play the didgeridoo. Yep, I'll be that lame-o white guy who not only buys a 6-foot didgeridoo and busks on the street, but I'll probably try to learn something about the Aborigine culture too.
Wine. Looking forward to sampling the many types of wine produced in Oz. Hopefully they're cheaper than they are in Canada.
Harvest coffee. I was pleasantly surprised to find out that Australia actually has a coffee harvest! And for some reason I'm super excited about participating in the harvest!
Stars. This will be the first time I get to see the southern hemisphere's stars!!!
And so it is that I head out Down Under, to the land of criminal English descendents, to the land of wheat and gold, to the land of Oz.