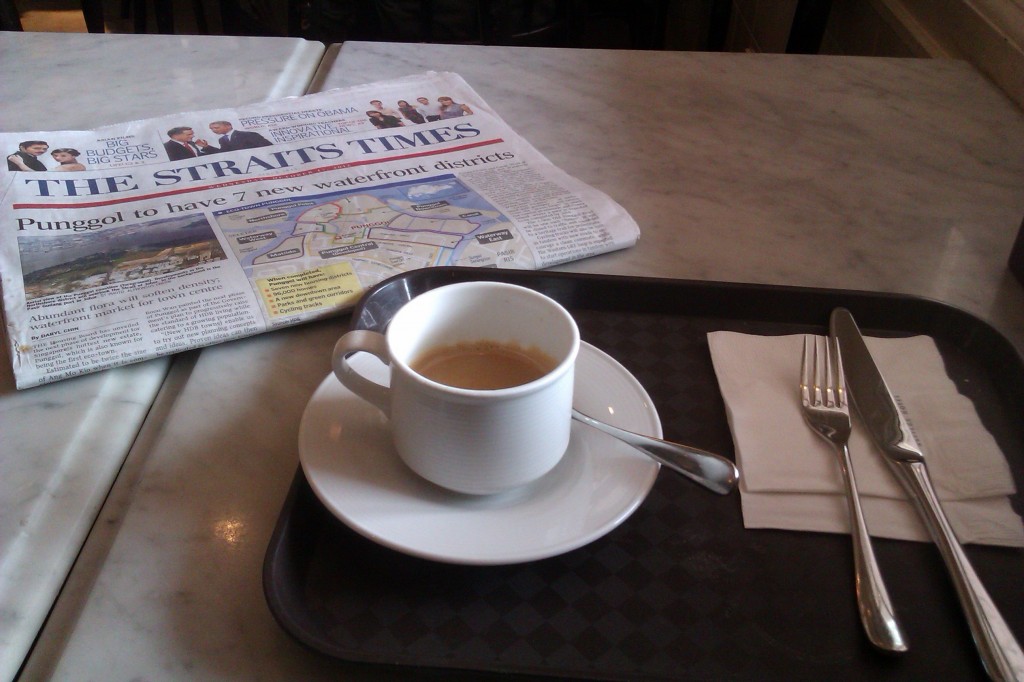 So you're backpacking through SEA and rebelling against corporations by avoiding the big chain stores but you still need your regular caffeine fix. And like a grumpy graduate student you need to find a good cafe that serves up real coffee not that instant stuff.
Well, fear not, there are lots of places to choose from throughout SE Asia, the region also supplies the world with a good portion of its coffee bean consumption. Below you'll find a few cities where you can find some of the best coffee in southeast Asia. As a warning, the list is incomplete as the author has yet to travel to places such as Myanmar, Borneo, or even the Philippines, so if you have any suggestions for those destinations, by all means, please post them below.
Bandung, Indonesia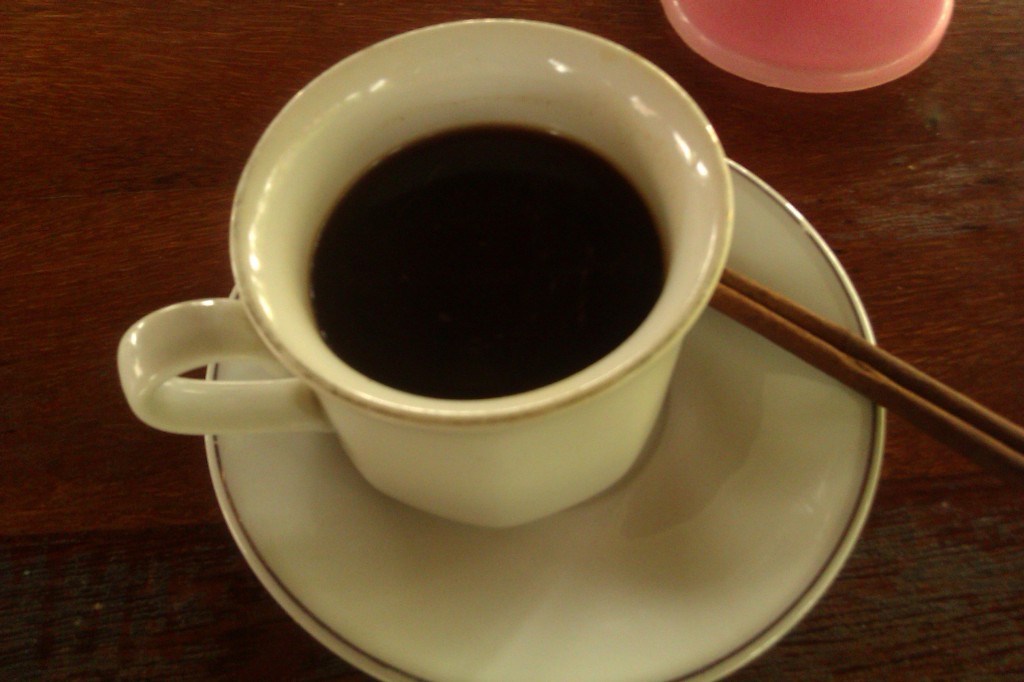 The so-called "Paris of Java," Bandung prides itself on its cafe history, though you'll be hard pressed to find any cafe that serves local coffee. Most of them sell imported Italian coffee! However, on Jeans Street, also known as Jalan Cihampelas, there is a mall, and inside that mall there is a coffee shop called Coffee Toffee Kopi Tuan, and there you will find coffee beans offered from all over Indonesia. I tried the Kalimantan (which was pretty ordinary) and the Java (which was okay). But the reason I encourage you to visit the place is that they seriously offer coffee from all over, so you've bound to find something you like, or at least sample the world-renowned Indonesian coffees. Failing that, there is the Malaysian coffee chain Bangi Kopitiam, a neat cafe franchise that serves up white or black coffee or something known as "coffee cham", coffee served with milk AND tea! A tasty idea! Lastly, if you want to wander the "coffee strip", then wander down Jalan Braga for an assortment of places.
Ipoh, Malaysia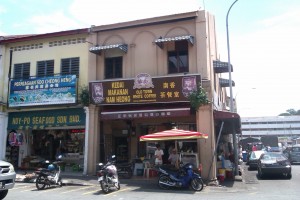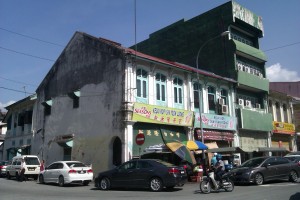 Home of Malaysia's famous coffee chain, Old Town White Coffee, Ipoh is the place to go. Although white coffee isn't unique to Ipoh (you can find it everywhere), Ipoh serves it up with special pride as it's cited to be the birth place of the drink. If you go to one of the chain stores, the coffee will cost 3.50 RM but if you go to the original location, Kedai Makanan Nam Heong at 1 Jalan Bindar Timah, then you'll get the same cup of coffee for only 1.40RM. Further, I think the original store still uses natural coffee while some of the chain stores, I suspect, use the instant powder, but I can't confirm this. Or go across the street to their rivals at Kedai Kopi Sin Yoon Loong, who, in my opinion, serves a stronger brew. But you could also go next door, or the next place, of even the place after that. In short, you can find the white coffee or coffee cham (white coffee served with tea and milk) everywhere.
Singapore
Most places in Singapore will serve that packaged instant coffee stuff. It's fine if you're into that sorta thing, but I do prefer my coffee natural. I'd heard about a place called Chye Seng Huat Hardware Coffee Bar, but I never had a chance to go. Apparently it's a full-on cafe, roaster, vendor and school for all sorts of coffee related things. Too bad I missed it. Let me know how it is. However, for the sheer beauty, splendor and elegance, the Raffles Hotel offers great coffee in a luxurious setting. I stopped by the Ah Teng Cafe for my double espresso and lunch. A single espresso will cost you about $6, a brewed coffee for $5. Don't forget to read the Straits Times while there. After you're done with your coffee, you can go upstairs and enjoy a traditional Singapore Sling for a mere $26.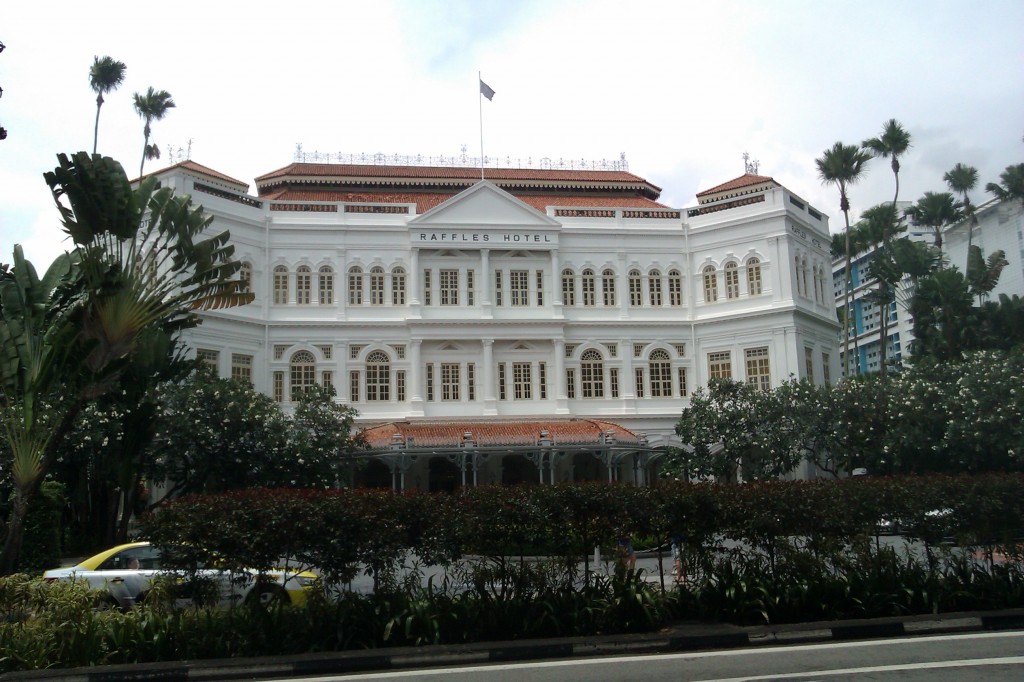 Don't forget to read my other post, Coffee and Coffee Shops in Asia for more places to visit on your travels.